Propulsion innovations that challenge the industry
We at Steerprop come from a culture of curiosity for our customers' business and of applying our enthusiasm, experience and innovation to improve it. Our culture is built on working for a purpose, on designing and delivering solutions that have a real impact and make a real difference. This resolve to perform has always guided the ingenious minds of the Steerprop R&D department.
We provide our customers with superior propulsion units with outstanding efficiency, exceptional reliability and the lowest lifecycle costs on the market. Our gear design specialists, technical analysts and hydrodynamists are all working hard toward this end.
With our high-quality propeller designs we improve propulsion efficiency, we also constantly work on lowering mechanical losses and optimizing the shapes of underwater parts. The equation is easy - more efficient propulsion units means lower fuel consumption and better returns for our customers!
The reliability of our propulsion units is essential. They are used on vessels involved in very critical operations, such as ice management, on icebreakers, oil platforms, wind farm maintenance vessels and cruise vessels, where any interruption can cause huge losses. To maximize the reliability of the propulsion units, our technical department needs to consider the challenging conditions in both open and icy waters in their calculations. For example, different kinds of load cases need to be considered and propulsor tooth contact patterns need to be designed to be ideal for every specific condition and situation.
To ensure lowest lifecycle costs, we have developed Steerprop Care, our condition monitoring service, which enables us to support our customers in their operations and ensure operational quality throughout the lifetime of the vessel. For example, by monitoring the life of the propulsor unit's power transmission line, unnecessary downtime and maintenance can be avoided and both time and money can be saved. Steerprop Care turns unplanned disturbances into planned service.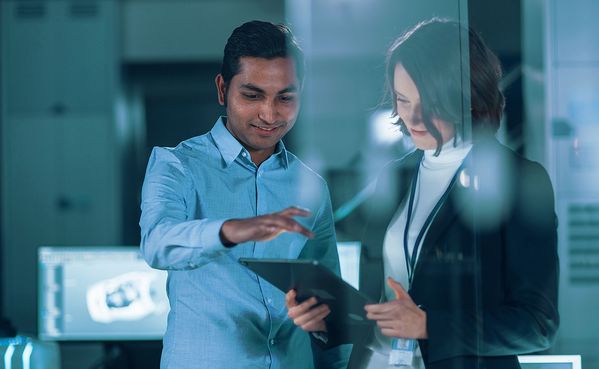 Close cooperation to achieve the very best
To be able to add true value to our customers' business, we are always open to new ideas and developments. This requires close cooperation with our component suppliers and manufacturers, listening to their research projects, being curious and continuously learning more.
The maritime industry also presents new challenges. When customers ask eg. for larger propulsors, it calls for complex considerations when it comes to material properties and manufacturability. By working in close cooperation with the world's leading component manufacturers, we can meet these industry challenges. For example, cooperation with companies that specialize in gears has helped us to achieve the proper hardening depths for gear sets. In this way, we can shape the lower body and get even greater results in efficiency.
Only the best is good enough for us. We do not make any compromises when it comes to reliability. As we are determined to create even more efficient propulsion systems for the market, we concentrate on optimizing the shape of underwater parts to minimize flow resistance and take greater advantages of the contra-rotating propellers. In our optimization studies, we use model tests and CFD calculations.
As part of our commitment to developing propulsion technology that improve overall efficiency, we have developed the contra-rotating propulsion (CRP) technology ECO product line. The whole propulsor is pressure lubricated to lower mechanical losses compared with the commonly used oil bath lubrication technology. To ensure the reliability of the propulsion units, they are subject to comprehensive factory tests where the functionality of the system is tested and verified.
Another big development is our Steerprop LM unit, which uses an integrated permanent magnet (PM) motor that offers much better efficiency compared to a traditional induction electric motor. Moreover, by replacing our upper gear with an LM motor, we get more room in the ship for other components and we can avoid upper gear excitations in the ship hull, which is especially important for cruise vessels.
Teamwork all the way
Resolving the challenges in the market and delivering on our promise is not a one-person process or project. To succeed in performing the very best solutions for our customers, it is important to be surrounded by visionaries and brilliant individuals that work together for a common goal.
Steerprop's R&D department has highly motivated in-house experts from many different fields. Along with external specialists, we work closely together to produce outstanding propulsion solutions. We do our very best every day, bringing skills from mechanical design and analyzing, hydraulics, hydrodynamics, materials, and sealing systems to create superior products to meet our customers' needs.
In this way, we can fulfill our customers' demands for more efficient and more reliable propulsion systems with the best lifecycle costs on the market.

Author