The case for extreme reliability: icebreakers operating in demanding conditions
Every third icebreaker in operation around the world features Steerprop propulsion units. While icebreakers frequently operate in the world's most vulnerable ecosystems, one needs top level quality and unrelenting attention to detail. Steerprop delivered its first propulsion units for an icebreaker in 2008 and has been a true player in this demanding arena ever since – having delivered, for example, the largest mechanical azimuth propulsors in the world.
Hannu Jukola, Senior Sales Manager at Steerprop, is an industry expert with over 30 years of experience from the sector. As a Naval Architect who specialized in hydrodynamics, Jukola knows the number one thing that customers look for in an ice-proof propulsion solution:
"In demanding conditions, reliability is always the most important thing. Our R&D has always taken this kind of ultimate dependability to be the foundation of everything we do: the propulsion must be able to perform, day in and day out." 
To date, the propulsion units aboard Steerprop's first icebreaker deliveries have continuously operated for over 100,000 hours without any major overhauls, for example, to change the bearings. This achievement is truly remarkable and speaks volumes of the skill and commitment of the company's R&D.
Resolve to perform
Icebreakers are needed, since year-round marine transportation is not given on the Northern hemisphere. To make sure that that the marine transport is unhindered by local ice conditions, many countries operate icebreaker fleets. The main task of the icebreakers: to secure an efficient, predictable marine transportation system in and out of the ports, even in the dead of winter.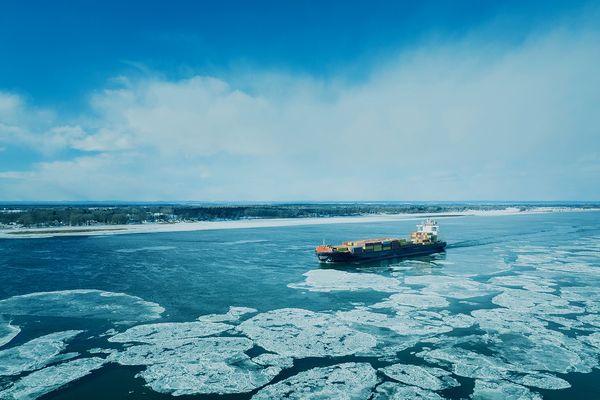 Steerprop feels very strongly about sending only the best, most robust technology into the Arctic. When you need to go to these fragile areas, it's wise to use vessels with the best solutions – like Steerprop's.
"One can not take any chances with the delicate Arctic nature and all vessels passing through the area must safeguard against any sort of technical mishap," Jukola says. Similarly, extreme caution must be taken in the North Sea and the Baltic Sea, as well.
New techniques emerging
Typically, ice conditions upon the seas vary from year to year and place challenges to operations. Therefore, because ship sizes are becoming larger, also new icebreaking techniques have evolved.
"In a traditional icebreaker, operating bow first propulsors with pushing propellers give the needed push to break ice. The use of azimuth propulsion units with pulling type propellers opens new operation possibilities; the icebreaker can go stern first into ice and the propellers can 'eat' their way through the ice," says Jukola.
"Also the propeller wash can be used to clear ice ridges or widen the channel so that the assisted vessel can follow the icebreaker more easily," he adds.
Balancing act
Managing a vessel through thick ice can be a daunting task even under the best of circumstances: for instance, lack of propulsion power can easily cause a ship to become stuck. Due to ice class requirements, shipowners are forced to balance between bollard pull/icebreaking thrust and free running efficiency.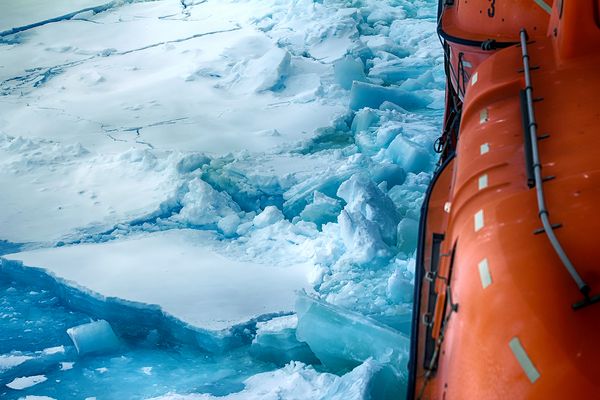 Hannu Jukola says that the harsh conditions of ice-covered waters demand reliable propulsors that can provide vessels with that extra thrust in a tight spot. Steerprop utilizes contra-rotating propellers (CRP) in a push-pull configuration to take icebreaking capability, manoeuvrability and performance to the next level.
"Steerprop's Arctic azimuth propulsors with contra-rotating propellers offer higher free running efficiency – as well as higher thrust in bollard and icebreaking conditions", says Jukola. Steerprop CRP units consume about 15% less fuel than traditional solutions.
Fit for purpose
From a design perspective, however, CRP is not the only choice out there. Depending on the work role / scope and operational profile of the vessel in question, Steerprop can accommodate all kinds of vessels with the right solution. Throughout this process, people are the key – customizing solutions to be the perfect match for the project in hand requires keen collaboration.
Steerprop's entire 'fit for purpose' ideology starts and ends with understanding the needs of the customer – and, therefore, every delivery is a result of committed customer cooperation. Hannu Jukola says that Steerprop's solutions resolve its customers' challenges in such a way that they add "critical value" to their business operations.
"The very best result is achieved when we can support and advise our customers as early as possible, preferably in the ship design phase," says Jukola.
"Our support services range from the initial needs analysis and proposing the best maintenance solution to providing service throughout the lifecycle of the solution," he adds.
Steerprop has delivered more than 90 units for ice-classed vessels, including icebreakers. In fact, the world's most powerful and highest ice-class mechanical azimuth propulsors are included on that list.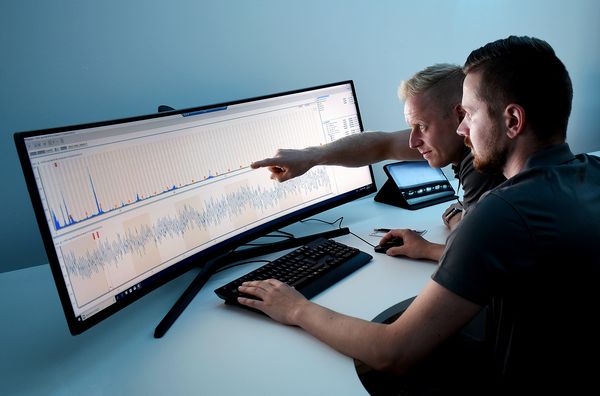 Condition monitoring edge
In recent years, Steerprop has made considerable advances in predictive and preventive maintenance. Focused around a data-driven maintenance strategy, Steerprop's service technicians have adopted a condition-based approach to maintenance. The basic condition monitoring (Steerprop Care Standalone) is delivered as a standard feature in every Steerprop propulsion delivery.
"This means you can focus on preventive maintenance, instead of merely performing reactive and corrective measures when it's already too late," Jukola explains.
Thanks to this advanced condition monitoring, shipowners are able to increase the reliability and safety of their vessels, while reducing costs and downtime caused by unexpected maintenance needs. As there's no unnecessary, frequent docking, operations run a lot more smoothly.