Working at Steerprop supports students' development as professionals
Every year we at Steerprop look for summer trainees with a resolve to perform – students that are curious and solution-focused and who are eager to learn and develop both on a personal and professional level. We have talked to Vilma and Olavi who started working at Steerprop as summer trainees and have now continued to work with us alongside their studies.
Vilma Heinonen from Tampere is in her fourth year of Information and Knowledge Management studies, and Olavi Räisänen from Oulu is a Mechanical Engineering Master's degree student.
When Olavi started to look for a summer job, he had a couple of criteria: "I wanted to work with mechanical engineering design and I hoped to find a company where I could also work on and complete my Master's thesis," Olavi says.
At Steerprop he found the summer job that met his criteria. During the summer Olavi worked at the Product Management department with his own design project, and since then he has continued the work he started in the summer as part of his Master's thesis: "At the end of the summer I was offered a thesis topic related to the preloading of propeller shaft bearings. Since my experience from the summer was nothing but positive, I was happy to continue at Steerprop. The topic is really interesting and the work has progressed well so far," Olavi says.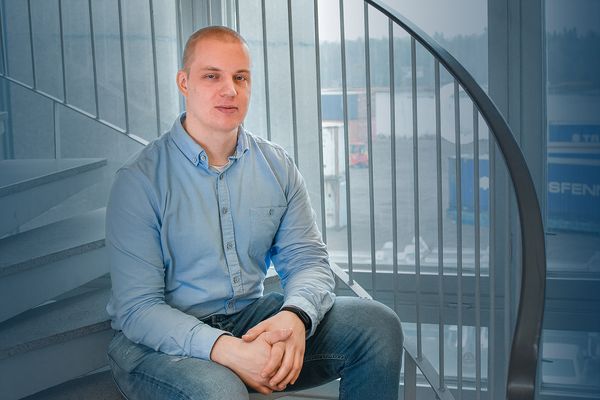 Vilma, on the other hand, worked in the Project Management department with tasks mostly linked to production planning. She was able to experience how her work had concrete impact on the company as she got to be part of refining the operations of Steerprop's new production and assembly workshop. This work gave her an excellent overview of the entire company's operations: "If I had to pinpoint one specific thing that I learned over the summer, it would probably be the configuration of the azimuth propellers. I spent so many hours during the summer working on production processes and instructions that I could probably account for the whole production process in my sleep," she says.
As all summer trainees, Olavi and Vilma have been given many opportunities to learn and develop new skills and to apply their studies in practice. "I have learned a lot of useful things at the university, such as project management, quality management and mechanics," Vilma says. "However, I consider the ability to apply one's own knowledge and the courage to try new things to be even more important," she continues.
"I have earlier worked in maintenance planning, but since then I decided to change the direction of my studies. I want to be able to influence the usability, durability and maintainability of machines already at the design table, and that's why I switched my major to machine design," Olavi tells us.
"All the work I did at Steerprop during the summer has been strongly related to my current studies. Using what I have learned at university in practice has strengthened and deepened my skills," he adds.
Both Vilma and Olavi agree that their expectations for the summer were met at Steerprop.
"I really enjoyed my summer job, it was suitably challenging and it included a fair amount of independent problem solving. The Steerprop work community is really nice and I'm happy for the opportunity to stay and continue with my thesis work," Olavi says.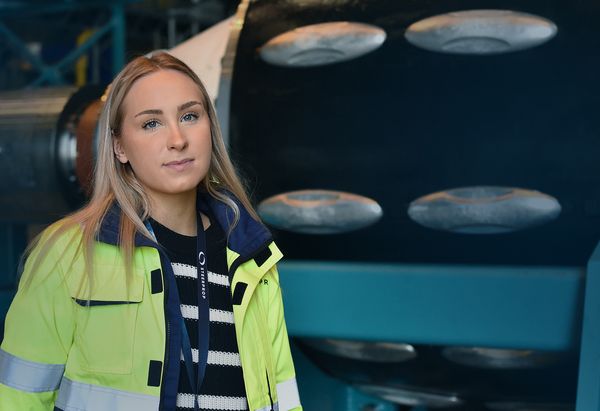 "I think it's the people that make a workplace great. The good feeling I got already when interviewing for the job at Steerprop encouraged me to move to Rauma for the summer. I knew that I would have nice colleagues and an interesting summer," Vilma says.
"My expectations were definitively met and I spent a fun and educational summer in Rauma!"
After the summer, also Vilma continued to work at Steerprop alongside her studies. She has now been working with e.g. production planning and competitor analyses. "Combining studies and work has gone without any major challenges as I can decide on my working hours quite freely," Vilma says. "I am currently studying product and process information management, i.e. production system planning, production control and production technology, for example. These areas are quite familiar to me from my summer job at Steerprop and it has proven very helpful in my studies," she continues.
Looking back at her first days at Steerprop in the summer, Vilma remembers one particular moment that made her studies that much more concrete: "I will always remember my first visit to the production hall at Steerprop. For someone who dreamed of becoming a dolphin trainer as a little girl, seeing that first propeller with my own eyes made it real to me; I really am going to be an engineer," she says with a smile.
Are you looking for a summerjob or thesis topic?
Feel free to contact us at careers(at)steerprop.com to discuss possible thesis topics and to apply for a thesis collaboration, summer job or internship. Also check out our open positions!