Future professionals enjoyed their summer at Steerprop
At Steerprop we want to support future mechanical and electrical engineering professionals by offering opportunities to gain practical experience in their field of study. Each year we therefore welcome students as summer trainees at various departments in Steerprop.
We talked to Meeri Simberg and Jukka-Pekka Aromaa before they ended their summer trainee period and went back to their studies of electrical and automation technology at Satakunta University of Applied Sciences in Pori.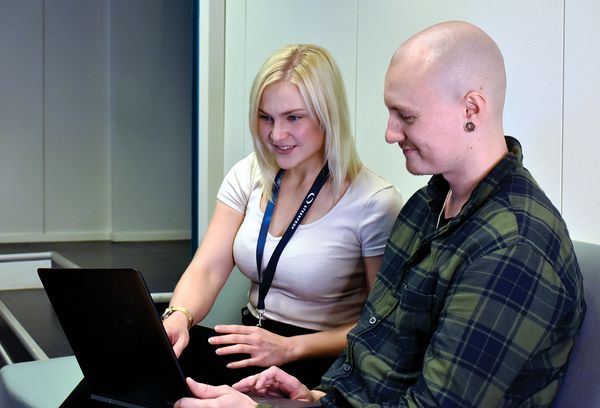 Both Meeri and Jukka-Pekka had the possibility to get experience from the Electrical and Automation (E&A) department, working with eg. the ERP system and the electrical drawing program, and in Steerprop's Assembly Shop assembling Steerprop control systems.
Meeri was very happy for the broad work experience she gained during the summer.
"Landing this summer job was like winning the lottery! I have had the opportunity to learn so much from all the different tasks I have done", Meeri says. "I have particularly enjoyed doing electrical installations", she continues.
While working with us, summer trainees typically start to realise which areas of operations interest them most. For example at the E&A department where we design the electric hardware and software for Steerprop azimuth propulsor systems, the process consists of several areas; the integration to other vessels' systems, internal safety and reliability functions as well as designing human-machine interfaces. Experiencing these different areas in practice may prove quite helpful when planning future studies, in fact, many of our trainees decide to dig more into their favourite topics by writing their thesis for us.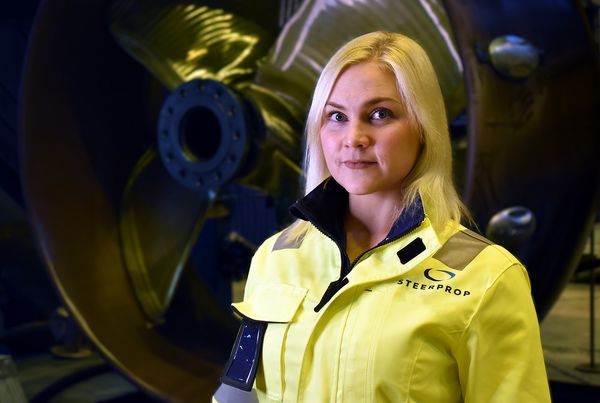 "I enjoyed all the different tasks I had, but my favorite job was the standardization of screen design, as I'm especially interested in the human-machine interface", Jukka-Pekka says. "I'm excited to get to write my Bachelor's thesis on this work", he continues.
Jukka-Pekka has, as part of his Bachelor´s thesis, worked on standardization guidelines for display design systems and has written a brief guide on what displays should look like in the future.
"I have really enjoyed my time at Steerprop, the work atmosphere here is super and everyone here is very nice and helpful", Jukka-Pekka says.
Meeri chimes in and concludes: "I want to thank all my co-workers for the positive work atmosphere, the lessons learned and all the advice I have received! The colleagues have been so nice and I have felt very welcome at Steerprop", she says with a smile.