A summer internship at Steerprop offers valuable learning opportunities
At Steerprop we have the privilege each summer to welcome a number of summer trainees to our company. These young, future professionals get an opportunity to use and develop the competences they have acquired during their studies through interesting and meaningful work that have a real impact on our customer projects. In return we gain valuable input and plenty of fresh ideas. It's a real win-win situation for us, for our trainees and for our customers!
Before our summer trainees returned to their studies in the fall, we met up to exchange a few words.
Tapio Tiihonen and Juho Salminen worked throughout the summer in the Product Management department. In this department, we manage product development and design, the mechanical design of delivery projects, R&D projects and the sales support function.
Juho and Tapio both had their own mechanical design and development tasks that they worked independently on.
"I have learned a lot about mechanical design and 3D modeling, as well as about teamwork and communication in the workplace", Tapio says.
Both Tapio and Juho study mechanical engineering at Aalto University in Espoo, and they were happy for the opportunity to gain practical experience in their field of study.
"I have especially enjoyed the tasks involving hydraulic calculations and concept design, as I have great interest in fluid dynamics", Juho says. "Doing flow calculations is both interesting and challenging and seeing how my calculations had actual impact on real-life product design was so cool", he explains.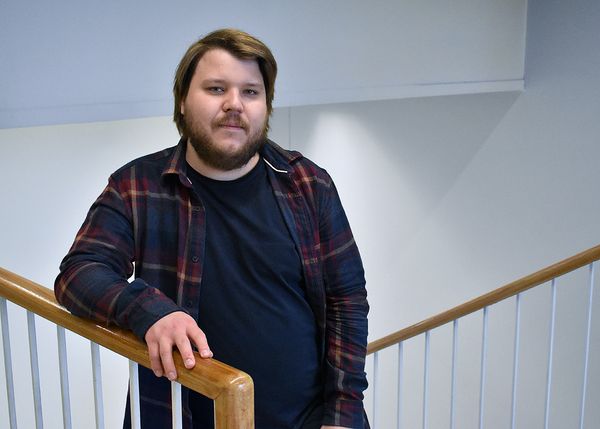 Many of Steerprop's summer trainees return to work for us the following year, and some may even stay on permanently after they have graduated. "My co-workers have been superb and I have truly liked the work atmosphere at Steerprop. Who knows, I might return here someday", Juho says with a smile.
Tapio agrees, he felt very welcome in the Steerprop working community and found it easy to get to know the colleagues and to ask for advice whenever needed. "I had a lot of questions, but the colleagues at Steerprop always supported me, providing help and advice", he says.
They both agree they had a memorable summer with us.
"I liked my job a lot; the versatility of the work and being able to make a difference with my design was very satisfying", Tapio tells us.